Here's One of My Favorite Caribbean Golf Memories! Share Yours or a Dream Destination!
Probably my most recent favorite Caribbean Golf Memories took place in November 2019.
Though I have had many fun golf moments around the world, this was the time I spent with some of my best friends for my 60th birthday down in Dominican Republic at the world famous Casa de Campo. 
For a milestone like this some people want a big party surrounded by well-wishers. 
Not me, I wanted to tee it up with people who were important to me.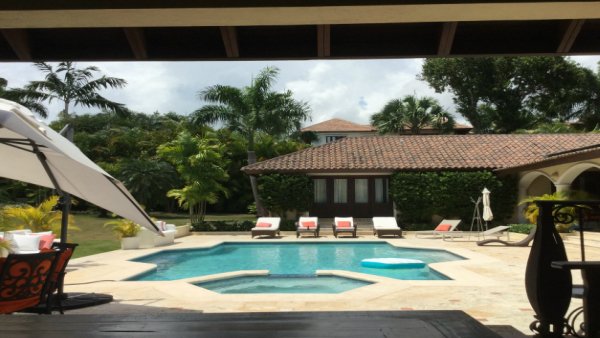 The best spot to spend time to enjoy each other's company. The pool and Hot tub
So to make my Caribbean golf memories something special I rented a  Casa de Campo villa.
Renting a villa is a different kind of vacation,
I believe with a villa have more control and more freedom to do what you want when you want. 
It really is home away from home with options with world class golf courses just minutes away.
Once our small group of 10 arrived I quickly realized that villa renting is not only a great idea for friends to be together but with your own villa there's lots of space to relax and have more freedom.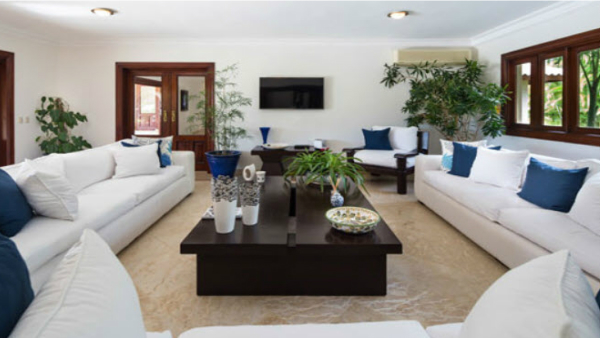 Another meeting spot for the gang to hangout at.
Another bonus to me for renting a villa was there was a pool and hot tub which you can imagine the late night nights we had under the stars with our favorite cocktails and lots of laughter. 
I love villa renting as it is so different, imagine you can help yourself to food in your own kitchen, eat and drink when you like and not be a slave to hotel food or not having your favorite cold beverages in the fridge. 
Since a few of my friends on the trip love to be in the kitchen, it was so much fun to be preparing the group meals with my buddies.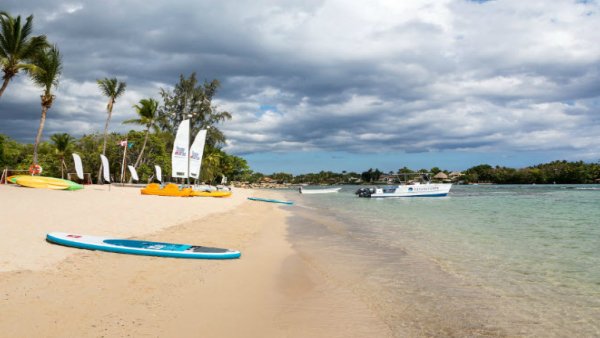 Just 5 minutes away by golf cart, put your toes in the sand.
Caribbean golf Memories that will last forever
I have been to Casa de Campo a few times it is one of the Caribbean's most popular golf resorts. 
There are three outstanding golf courses, the crown jewel is Teeth of the Dog, which is consistently ranked as one of the best courses in the Caribbean.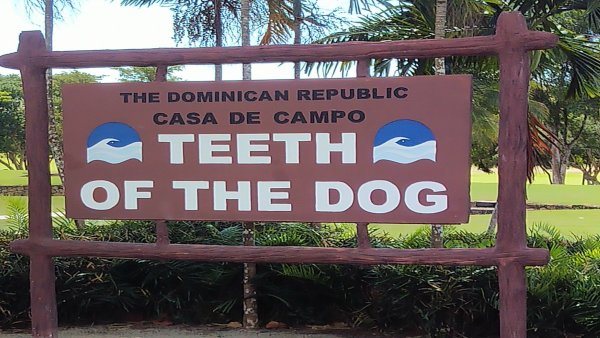 Ranked as one of the best in the Caribbean.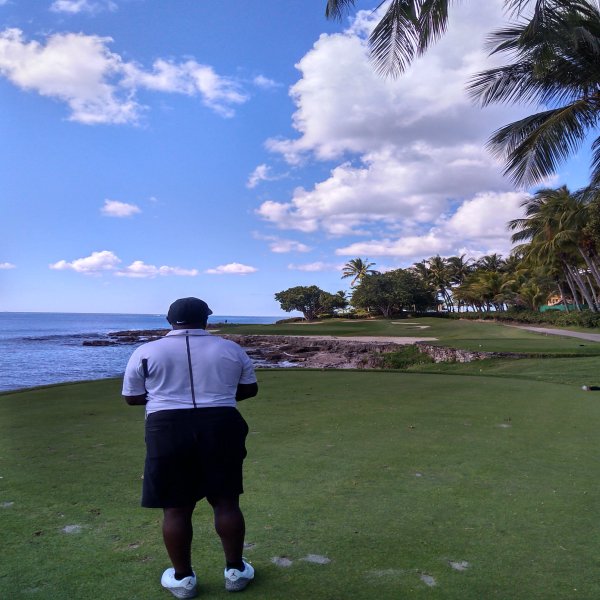 One of my favourite Par3s
The other two courses  Dye Fore and the Links were all designed by the legendary golf architect Pete Dye. 
So on my birthday with 3 people I cherish and feel fortunate to have in my life, I teed-off at 7:30 am on Teeth of the Dog.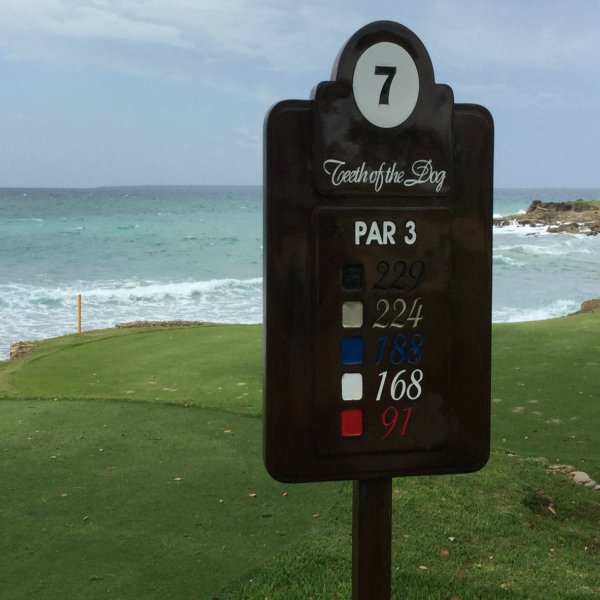 It was a beautiful day, blue skies and little early morning dew in the fairways. It is the thing that makes Caribbean golf memories stay with you forever.
I still remember the feeling standing on the first tee and the sense of gratitude to be healthy and be surrounded by good friends.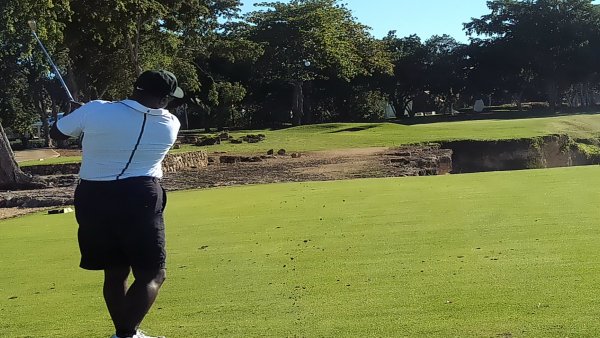 Feeling extremely grateful to be playing Teeth of the Dog on my birthday.
And when we wanted to explore the resort a bit we hopped into two golf carts.  
The resort has a variety of themed bars and lounges for a fun day at the beach or evening out.  
There is even a swim-up pool bar and dance clubs to beach bars. 
Everything I wanted for this milestone created Caribbean golf memories that I will cherish forever.
Have A Favorite Memory Golfing in the Caribbean? Do You Have a Dream Island Destination?
Do you have a great story? Or do you have a bucket list location? Share it!