Why Haven't You Taken
a Bahamas Golf Vacation?
A Bahamas golf vacation has so much going for it, great weather, idyllic beaches and constant sunshine has made the Bahamas to become one of the Caribbean great golf vacation locations.
While the Bahamas is made up of over 700 islands, not all of these islands are large enough to have a golf course.
But the islands do have golf courses which are a collection of world class designs.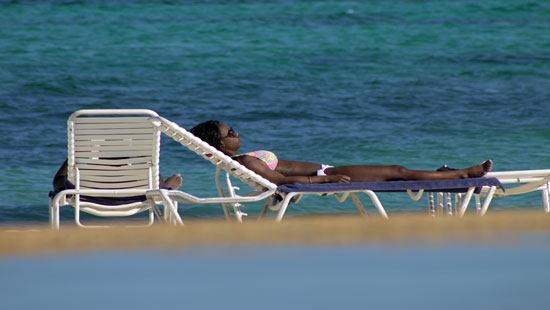 Spend time on the beach at the Grand Lucayan.
Don't be mistaken, it's not all sunshine in the Bahamas, while there's at least 7 hours of sunshine a day where you can play golf uninterrupted there is the chance of afternoon sun showers.
Another secret to a Bahamas golf vacation is found at some of the secluded golf courses where you can play as many rounds as you want without the threat of slow play.
How to get ready for a Bahamas golf vacation
When you are preparing for your trip think about heading to the Grand Lucayan, Great Exuma, Paradise Island just to name a few popular spots.
Take for example the 18-hole Greg Norman designed championship golf course at Sandals Emerald Bay.
Then there is the Ocean Club on Paradise Island, it was the home for years to the Michael Jordan Celebrity tournament, Golf Channel's Big Break Atlantis and has hosted the Pure Silk-Bahamas LPGA Classic tour event.
See the 3 reasons I "hated" playing at the Reef Course in Freeport, Grand Bahama, and find out if the Grand Lucayan is a spot you might consider. 
And when the sun goes down in Freeport Grand Bahama here are 2 of my favorite  Restaurants.
Not many places in the world can you find such an idyllic golfing environment.
Face it, there's nothing better than getting to experience your favourite pastime.
Depending on where you plan to play it does not have to cost a lot to play one of the best kept secrets about being in the Bahamas.
Yes some courses can be expensive, I suggest you just play later in the day when it is cooler and the prices drop a lot.
Also with all inclusive golf vacation packages on offer throughout the Bahamas a golf vacation can prove to be a great golfing vacation at a reasonable price.
Like anything the trick is to hunt around for the best deals and see what each package has to offer.
The Bahamas offers you the best of both worlds: an island getaway and a world class golfing experience in a lush tropical setting.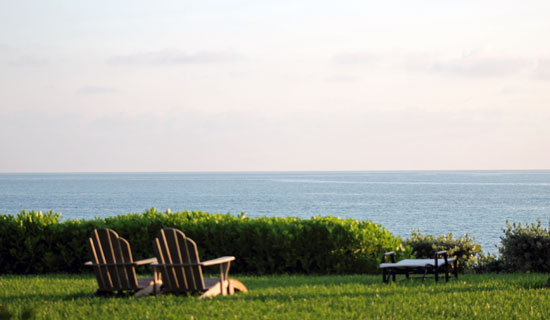 Enjoy the view at the Ocean Club
From my experience there is no denying that the Bahamas is a golfer's paradise.
A vacation in the Bahamas is truly an opportunity that should not be missed and one you should look at taking advantage of as soon as you can.
Do You Have Bahamas Golf Vacation Experiences Write About It Here!
Do you have a story about a great Bahamas golf experience. Where did you play? Where did you stay?What about a tip to help others? Mistakes to avoid

Enter Your title of your Experience (ex Bahamas golf vacation tips or Experience etc…)

Write about your Bahamas Golf Vacation Experience, Tip or Mistake to avoid

What Other Visitors Have Said About Their Experiences
Click below to see contributions from other visitors to this page...

Bahamas golf vacation at the Atlantis Not rated yet
We were two couples and stayed at the Reef at the Atlantis Hotel for 4 nights and it was really better than expected. The Reef really met our needs, great …