3 Common Caribbean Golf Vacation Mistakes
(and How to Avoid Them)
Lets face it, a Caribbean Golf Vacation, is a way for many of us to plan a getaway dedicated to our favourite pastime.
So when we get the opportunity for a golfing vacation like this you want to make sure you don't make mistakes which will cost money.
So to make sure you avoid some possible golf vacation mistakes here are 3 common mistakes you can learn from.
1. Understand Exactly What Your Vacation Package includes
Sometimes you can assume golf package was booked at an all inclusive golf resort and then you arrive at your destination to find it only covers one round of golf.
Be sure you speak to your travel agent so that you know exactly what you are paying for in other words ask questions and read the fine print.
Hard Rock Hotel & Casino Punta Cana is a spectacular all-inclusive golf resort

Do You Need a Caribbean Golf Vacation?
2. Before Booking Check the Weather
You are heading to the Caribbean, so check the weather. It is not uncommon for Caribbean Islands to experience the full wrath of hurricane season.
For example, the island of Barbados is described as tropical and rainy its weather according to the locals could be labeled as the finest.
With a little more research you will find that the number of hours of sunshine during the typical calendar year - currently around 3,000 for the island which does seem as if the Barbados weather is ahead of the other islands.
But if you want an island where you are guaranteed near perfect weather, I would suggest researching the island of Aruba
Make sure you book your golf vacation at times where severe weather is not going to stop you from getting out on the course.
You can easily get these details online from the various weather networks or if you are unsure speak with your travel agent.
They will be able to advise you of the best times throughout the year to travel so that any adverse weather conditions don't affect your vacation.
Sure, they can't tell you every time it's likely to rain, but they can tell you when the major weather patterns are likely to strike.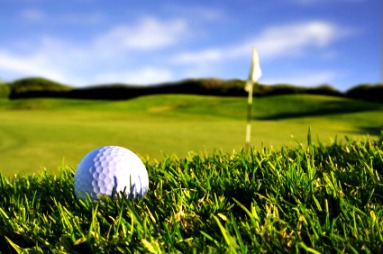 3. Don't be Lazy!
You may be on vacation, but remember you are on a golfing vacation so your aim is to get out and play as many holes as you can.
While you spend your time lazing around in your hotel suite and decide to play a round in the afternoon, chances are you will find that the course you want to play on is already booked.
Some golf courses in the Caribbean book out weeks in advance so get in early and secure your tee-off spot.
A Caribbean golf vacation can be a memorable golfing experience . Follow these simple tips to make sure your golfing holiday doesn't turn into a triple bogey you'll never forget.
Here are more Caribbean Golf Vacation ideas 
Back to Caribbean Golf Getaways