Looking for bargains? Here 's the best shopping in Curacao to save you time and money! 
The shopping in Curacao is some of the best in the Caribbean in my opinion.
That's because there are so many options. But then again I am no shopping expert. I leave that to my better half.
Never heard of Curacao?
It's located off of the coast of Venezuela, this Dutch Caribbean Island offers guests beautiful, rugged landscapes, plenty of history and culture, amazing golf experiences, beautiful resorts, and great shopping in Curacao that everyone will enjoy.

If you plan to shop till you drop while in Curacao, you will be thrilled to know that the Curacao is known to offer visitors one of the best shopping experiences in the Caribbean Islands.

In Curacao, centuries-old buildings front the waterfront in Willemstad. This is the Queen Emma Bridge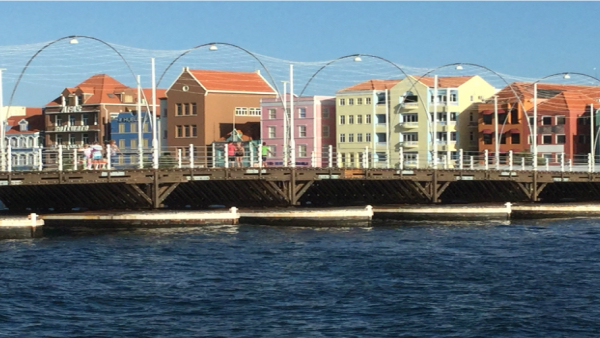 In fact, Willemstad, the capital of Curacao, offers many shopping centers as well as local boutiques and colorful shops to explore. 
With so many opportunities to find art and handcrafts from local artists, unique souvenirs, precious jewelry and more, shopping in Curacao will quickly become one of your favorite things to do during your visit.  
Here are some of the best places for shopping in Curacao.
Mambo Beach Boulevard – This fun and funky upscale shopping strip is a unique concept for the island of Curacao with entertainment, shopping, dining, and a great beach!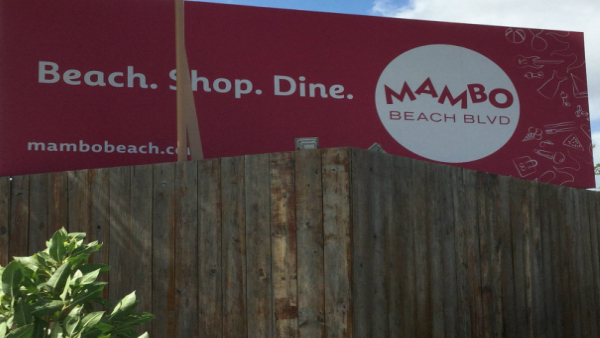 From delicious restaurants, unique shops, and eclectic boutiques, some of the best shopping can be done at Mambo Beach Boulevard during your Curacao golf vacation.
And when you are done shopping or want to take a break grab a cocktail and lay out on the beach.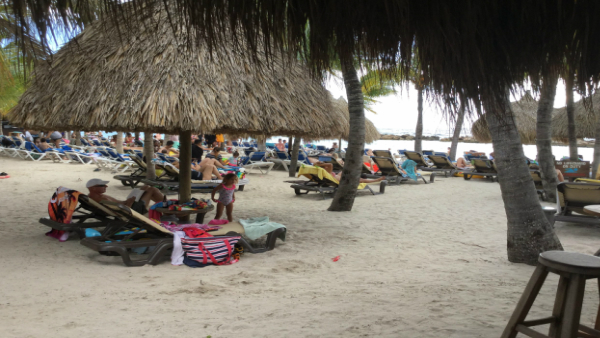 Laying out and relaxing on Mambo Beach
Renaissance Mall & Rif Fort - From leather riding gear at Harley Davidson Curacao and colorful souvenirs at Memory Lane to beautiful jewelry from Swarovski and French perfume at Penha; it is so easy to shop till you drop at this Curacao mall with a variety of national and local stores.
Promenade Shopping Center - Located just 10 minutes from most downtown Willemstad hotels and resorts, the Promenade Shopping Center offers 28 modern stores with local and world-famous brands, as well as a variety of restaurants and entertainment options.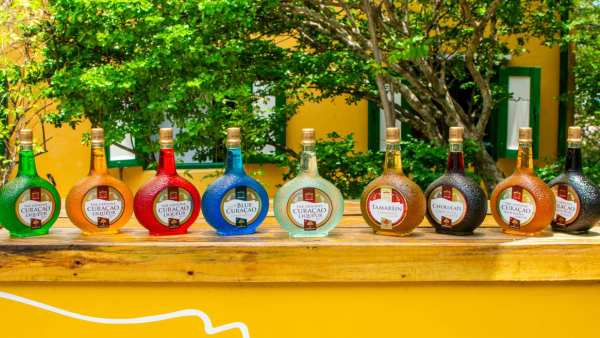 Curacao Genuine Liqueur is distilled and bottled at Landhuis Chobolobo. A definite spot you have to go stop and do a tasting at. Credit: Senior Curaçao Liqueur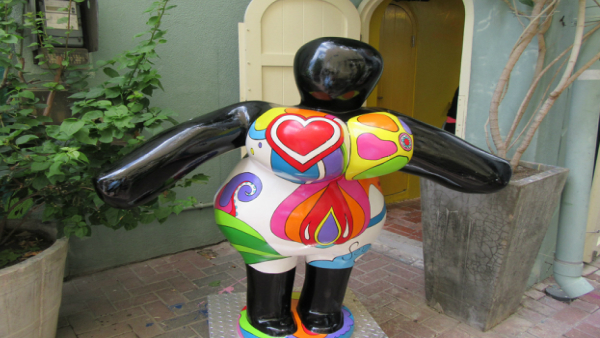 The hand-painted Chichi doll is a popular symbol of Curacao
As you may have discovered in your travels, local products are always a big hit with visitors, and each place typically has something they are known for, as is the case with shopping in Curacao.
Here are some of the most popular locally made items to purchase during your time on the island.

Best Things to Buy in Curacao
Curacao, the orange-flavored liquor of its namesake, is popular with shopping visitors

French Perfumes

Chichi Doll

Aloe Vera Products

Paintings and crafts by local artists

Dutch Delft Blue Souvenirs

Handmade Jewelry
Whether you are shopping for a gift for someone at home or looking for a token to be a reminder of your amazing trip to the island, you are certain to find exactly what you are looking for at one of these amazing places while shopping in Curacao.
From sightseeing and beaches to history lessons and shopping trips, Curacao truly has something for everyone.

Make plans to visit this exciting island on your next golf vacation to the Caribbean and be sure to include a shopping excursion during your visit!