One of the Top
Barbados Restaurants: Champers
Located in the parish of Christ Church is Champers, one of the best Barbados restaurants in my opinion.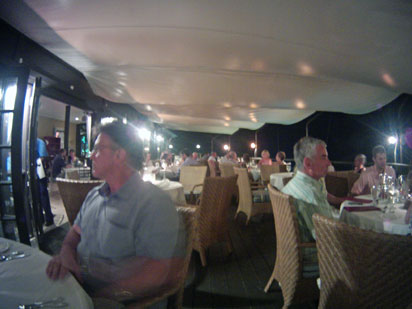 There are other restaurants which offer ocean side dining but one of the things Champers has going for it is you can expect excellent food and good value for your money and a reasonably priced wine list. 
While there is not a bad seat at the restaurant, you will really enjoy being seated by the ocean, it does not get any better.
To me the best time to reserve is while the sunsets. Then again a Romantic evening dining under the stars is not hard to take either.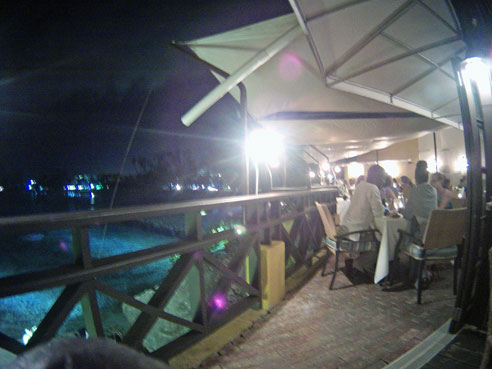 Cost 
In a few words, Champers isn't cheap but it is not as much as some of the other high end restaurants on the island.
But as one of the best Barbados restaurants at Champers I believe you will get lots of value for your money.
The Atmosphere 
If you are looking for a five star experience and great atmosphere you cannot go wrong here.
You will  love the atmosphere as soon as you walked in. I suggest either before you go to your table or after your meal, be sure to  go upstairs and visit their art gallery.
You will see  art produced by some  really talented  local artists. And the best part of it all if you see something you like  buy it and take it home with you.
The Food
The menu ranges from fresh seafood to mouth watering grilled beef tenderloin.
Here's a pic of what I enjoyed the seafood medley it was Lobster, Shrimp & Half Shell Mussels Tossed in a Champagne & Pesto Cream.
You can only imagine how good that was with the right bottle of wine.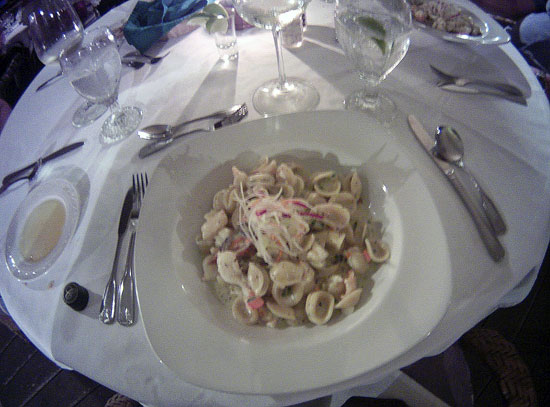 Hours & Contact
Open for lunch and dinner:
Lunch: Every day from 11:30 a.m. – 3:00 p.m. 
Closed Saturdays
 Dinner: Every night from 5:45 p.m. - 9:30 p.m.
 Champers Restaurant & Wine Bar
Skeetes Hill, Christ Church
Email: champers@champersinc.com
Phone: (246) 434-3463 or 435-6644
Caribbean Golf > Barbados Restaurants> Champers